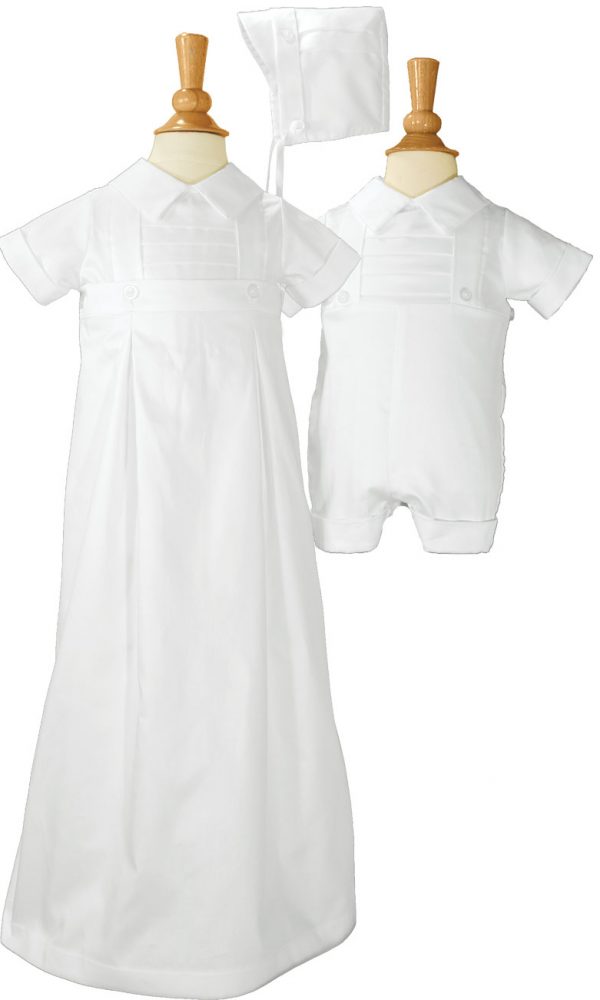 Choosing a christening gown is a memorable occasion. When it comes to gowns, some families may have a traditional heirloom family gown that is used for this important life event. For other families, choosing a new gown may be the beginning of a new family tradition.
Christening, Religion, and Culture
The first step in considering what gown to purchase are religion and culture. Most people know that a christening is a religious ceremony done in most christian denominations which is sometimes referred to as a dedication ceremony or a baptism. Depending on ones faith, the christening dress may vary. A christening gown often carries symbolism which makes it important to adhere to the religious requirements of ones religion when considering a christening gown. Most often religions require that a christening gown be white or a shade of white. Faiths that don't have this requirement will allow other colors such as baby pink, pale peach, or mint green.
Beyond the color of the dress, there may be some culture significance attach to the style of a gown. Some gowns may have Italian lace or Irish motifs like shamrocks and Celtic crosses.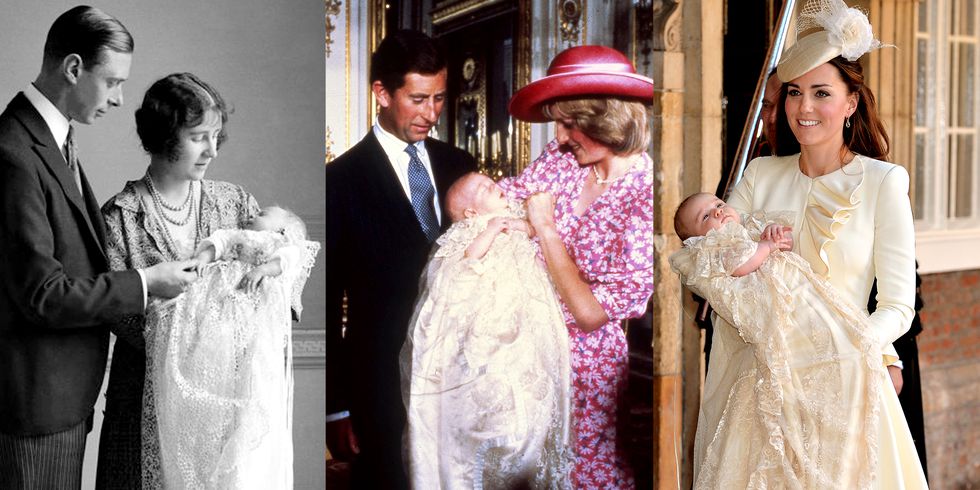 Can Boys Wear Gowns?
Traditionally gowns were worn by both girls and boys. The British Royal Family follows the tradition of christening their children (both boys and girls) in a family heirloom gown that was first worn by Prince Louis.
If you are interested in following such a tradition of passing a gown down to future posterity you can choose a simple unisex gown. These types of gowns are crafted in such a way so that they will look good on boys and girls. Often unisex gowns come with a bonnet for girls and a hat that boys can wear.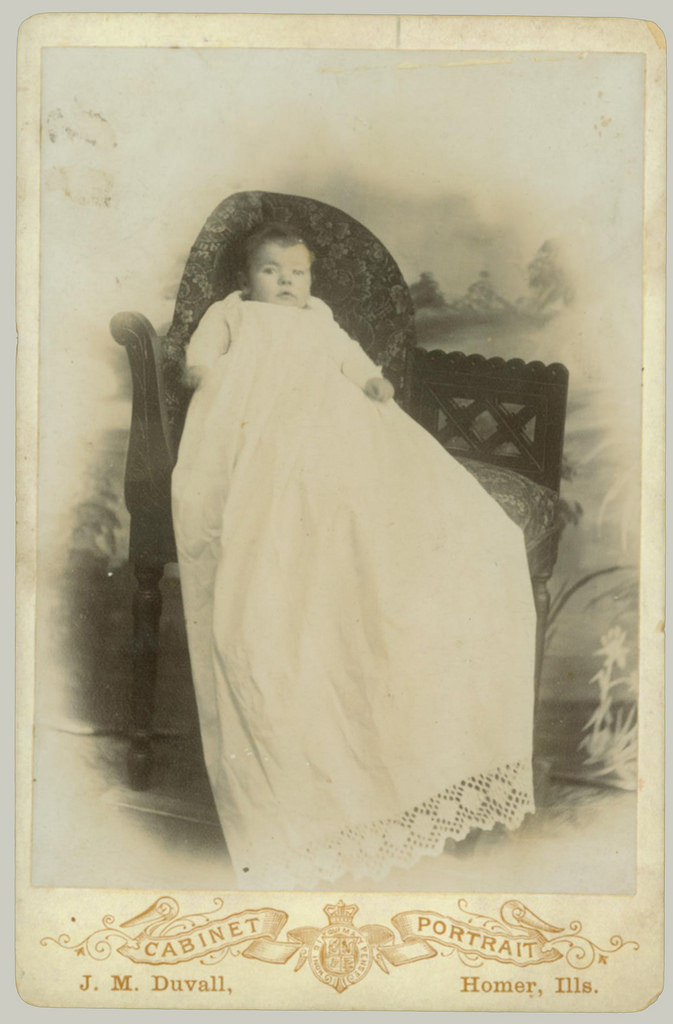 If this tradition doesn't quite appeal to you there is the option of convertible gowns for boys. These gowns have a a baby style romper underneath a detachable skirt. This lets a family carry on a christening gown tradition regardless of gender and christening gown style.
Christening Gown or Christening Dress?
the words "gown" and "dress" are often used interchangeably for christening attire for children. "Christening gown" is used typically to describe traditional gowns that are often 28 - 36 inches in length. "Christening dress" is often is used for shorter dresses that only go to the toes or mid calf. Christening dresses are more suitable to older children since they are walking and a christening gown would be too long to walk in for a child.
Gown Prices
Gown prices can range from $50 to $500. With this price range there are christening gown styles that can fit any budget. A great place to look for great deals on gowns is on the Internet. Often online retailers can offer free shipping and will have a large variety to choose from. In addition to this you can shop at specialty boutique shops and department stores to find a gown.
Style: Traditional or Modern?
The style of a christening gown is often a matter of personal preference. Do you want your baby to wear something that you or your own mother wore at their christenings? Or do you want something that looks more modern that matches the latest styles? To answer these questions consider what you may think 20 years from now when you look at pictures of your baby's christening. Do you think you will like the gown style when you look at the pictures or will you regret your choice?
More information can be found in this article Styles and Types of Christening Gowns on gown styles, fabric, color, detailing, and fit.
Fabric
It is important to consider the fabric that your christening gown is made with. 100% cotton, silk, and linen are natural fibers that are breathable and comfortable to a child. These fibers are great for christening gowns and outfits. If you live in a hot climate you may want to consider cotton gowns or silk gowns that have short sleeves. If you live in a cold climate you may want to consider a christening blanket to help keep your baby warm.
Give Yourself Time
Wherever you shop make sure that you don't wait until the day before the christening ceremony to purchase your gown. Online retailers may not be able to ship the gown to you in time and boutique shops and department stores may not have the gown you want in their inventory. It's best to start shopping at least a month before the christening so you can get what you want in time and you will feel less stressed out.
If you decide to purchase your christening gown online, make sure you give yourself time to make sure the gown fits properly. If it doesn't fit, you will want to return it or exchange it for a size that works.
Christening Accessories
Along with the gown, adding accessories can make the christening gown look really good as well as protect it. You may want to consider the following:
Shoes
Hat
Christening Bible
Baptismal Towel
Bracelets
There is a lot to think about when choosing a christening gown, but if you give yourself enough time to think about what you want and to make your purchase you'll be happy with your choice.
Related Blog Posts:
Silk Dupioni Christening Gowns

Styles and Types of Christening Gowns
History of Lace and Christening Gowns

Shop Christening Gowns: