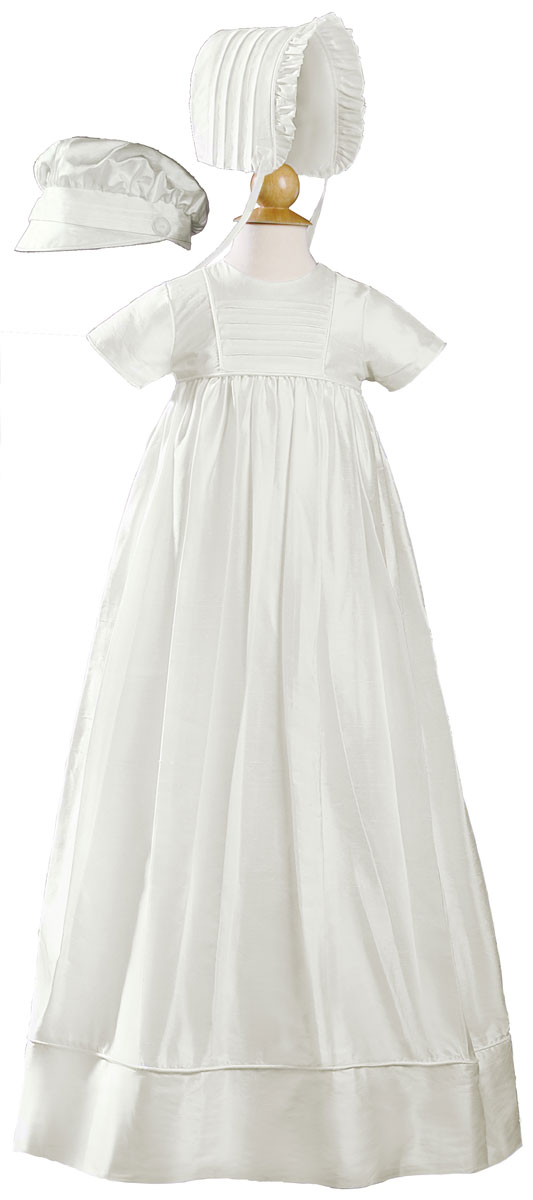 When babies are baptized or blessed in Christianity, they are typically dressed in traditional outfits called christening gowns (also known as baptism gowns). These gowns are specifically made to be worn for the baptism or blessing of a baby. Often these gowns are white or a shade of white and are very ornate - highly decorated gowns. If the baby is not crawling yet, the gown is often very long, much longer than the baby. If the baby is crawling, sometimes the gown will be shorter in order to accommodate a baby who may want to be on the ground crawling.
A lot of families have a tradition of using a family heirloom christening gown that has been passed down through family generations to be used in a baptismal ceremony. These family gowns will sometimes have gorgeous embroidery, hand-made lace, and often are hand stitched.
Traditionally, both boys and girls would wear a gown for their baptism-christening ceremony. In modern times parents will sometimes purchase a more masculine christening-baptism outfit for a boy. But even in modern times families will still dress their baby boys in gowns for a christening ceremony. For example, the British Royal Family uses a family heirloom gown to christen their children.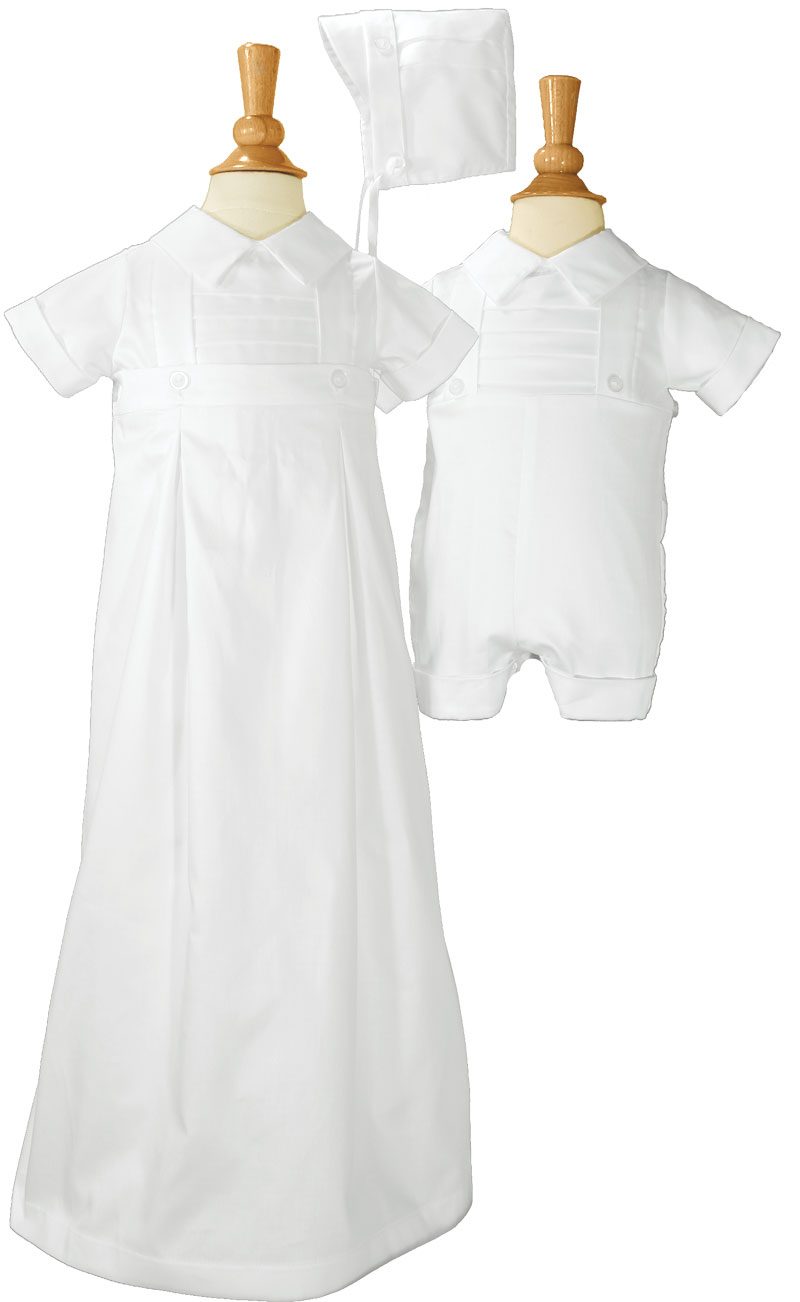 Some modern families today will purchase a unisex baptism gown to be used by siblings of both genders. These unisex gowns look gender neutral forgoing such things as lace or beads. Most unisex gowns will come with both a bonnet and a hat to accommodate both genders. Another kind of unisex gown is a Convertible Christening Baptism Set. The benefit of a convertible baptism gown-outfit is that the gown/skirt can be buttoned off or removed which then creates a boy's baptism style romper that both mother and father can agree on.
Purchasing a baptism gown that is unisex can be very beneficial to those families who want a more gender-neutral look for their children on their special day. Additionally, a unisex gown or a convertible gown will likely be used more often as a family tradition for future generations.
Unisex Baptism Gowns
Cotton Sateen Bishop's Christening Baptism Gown and Bonnet, Unisex

Silk Dupioni Christening Family Baptism Gown, Unisex 26" Length

Silk Dupioni Christening-Baptism Heirloom Gown, Unisex 34" Length

Boys Cotton Christening Convertible Baptism Set with Hat
Related Blog Posts