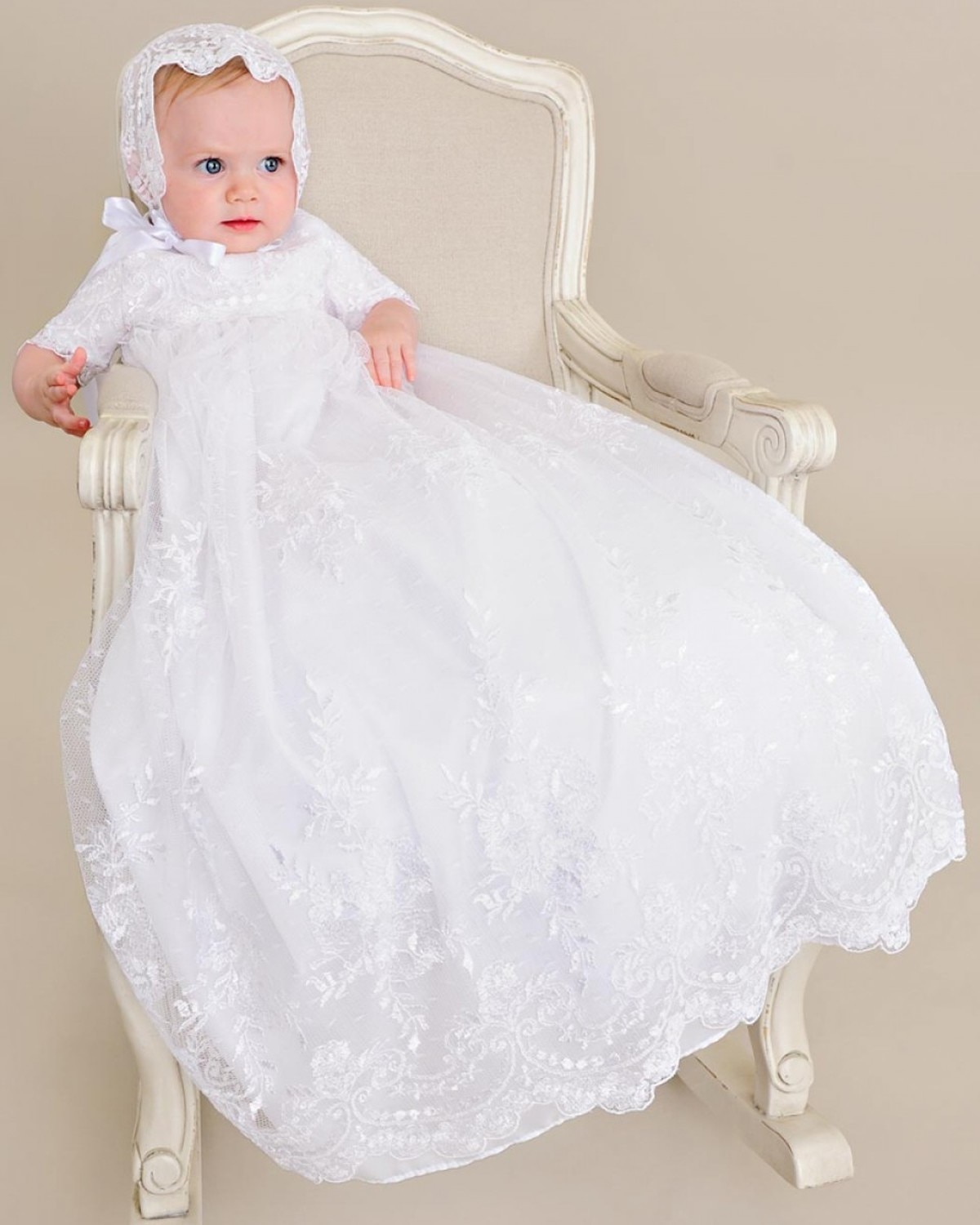 At Children's Formal Attire we have christening gowns for girls that will make your sweet girl look stunning on her special day! We have a large collection of christening gowns that you can choose from, so your little girl will be comfortable all day long in her gown. And, she will absolutely look gorgeous for her christening photos.
In our collection you will find heirloom gowns and lace christening day length dresses. These gowns and dresses are made from a variety of fabrics such as silk and cotton. The details on our gowns include lace, floral appliqués, hand-crafted flowers, and silk ribbons.
Christening Gown Styles
Choosing a christening gown style is a matter of preference. Do you want a look for your little girl that looks like something you or your mother wore at her christening? Or, do you want a look that matches the styles of today - a more modern looking gown?
To decide what gown style you want, consider what you will think of the gown 20 years from now when you look at your baby girl's christening pictures. Will you like the gown when look at the pictures or will you regret your choice 20 years from now?
Fabric: Cotton and Silk
The fabric of your baby's christening gown is important. It should be a breathable and comfortable fabric, so your little girl will feel comfortable and be happy all through the christening and related activities after the christening. Cotton and silk gowns are the best choices when considering breathability and comfort.
Unisex Christening Gowns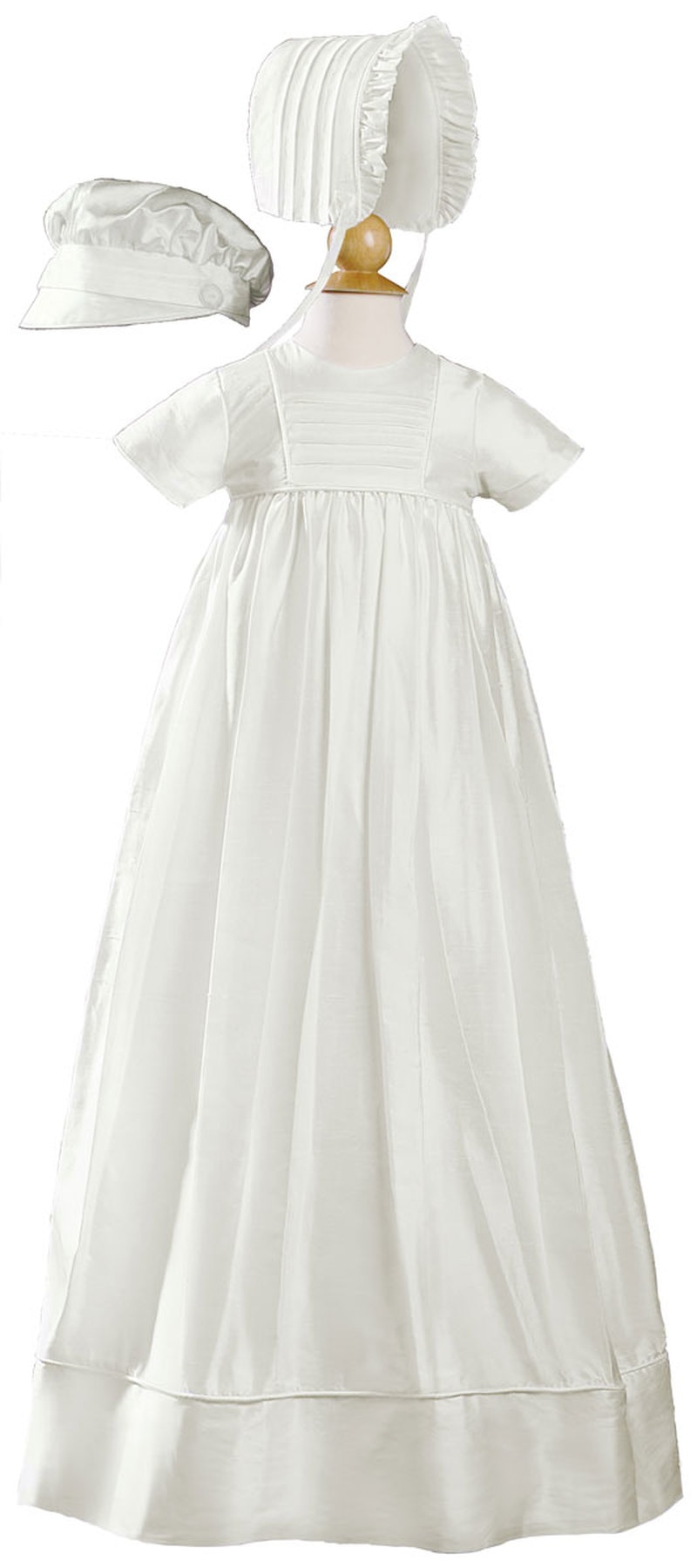 When considering a girl's christening gown, also consider a unisex christening gown. These are gowns that are gender neutral and can be worn by both girls and boys. These types of gowns often lack certain details, such as floral appliqués, but they are very versatile for when a baby boy is born into the family. Some unisex christening gowns have a gown/skirt that can be buttoned off which then creates a boy's style christening romper.
Shop Christening Gowns for Girls
Related Blog Posts