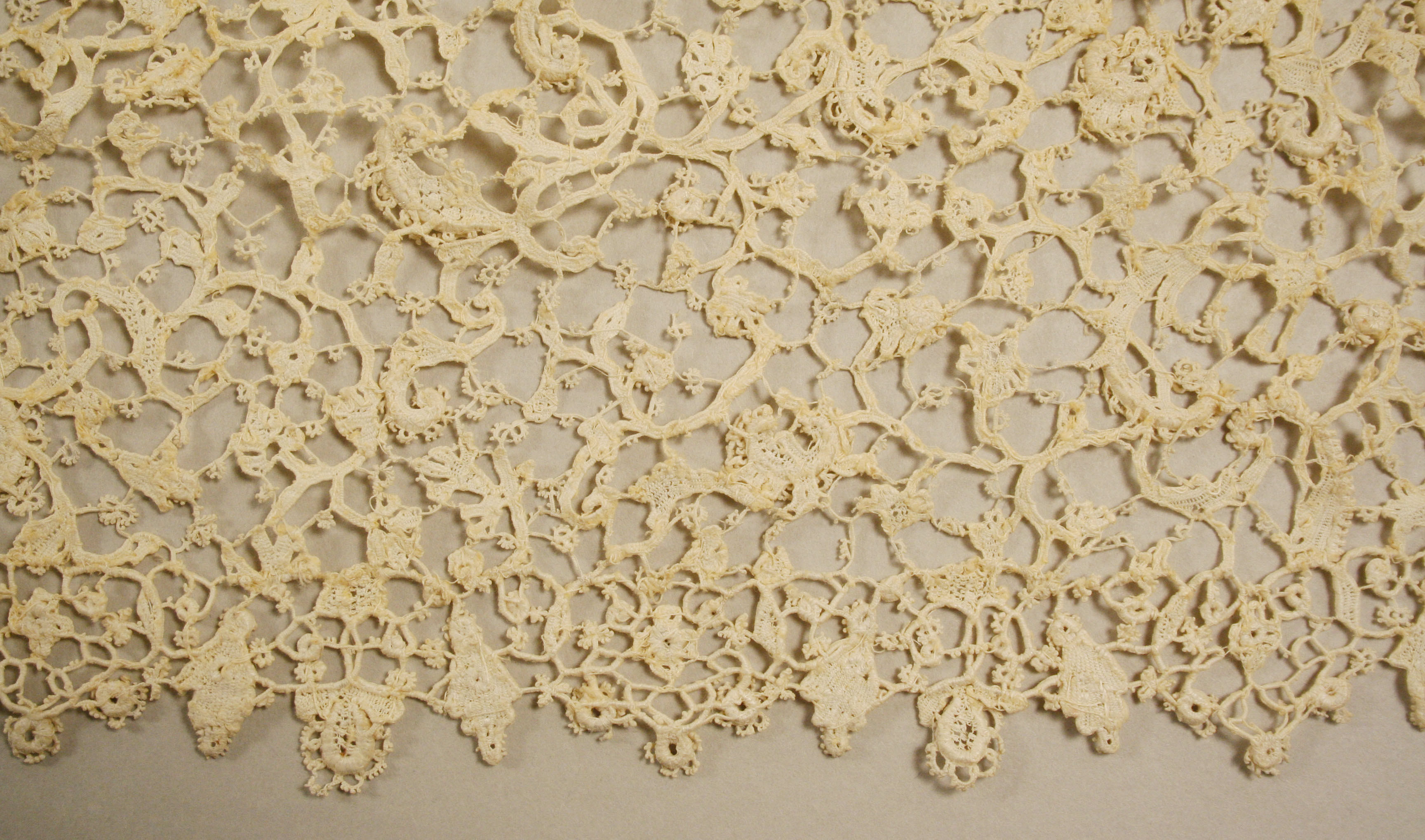 Lace is a fabric made from thread or yarn in a weblike pattern that is either made by hand or machine. In the 15th Century is when lace began to be worn as a fashion adornment. It is much debated where lace historically originated from. Both Italy and Belgium lay claim to being the originators. Regardless of who first began using techniques to create lace, it appears that both Italy and Belgium began creating lace around the same time.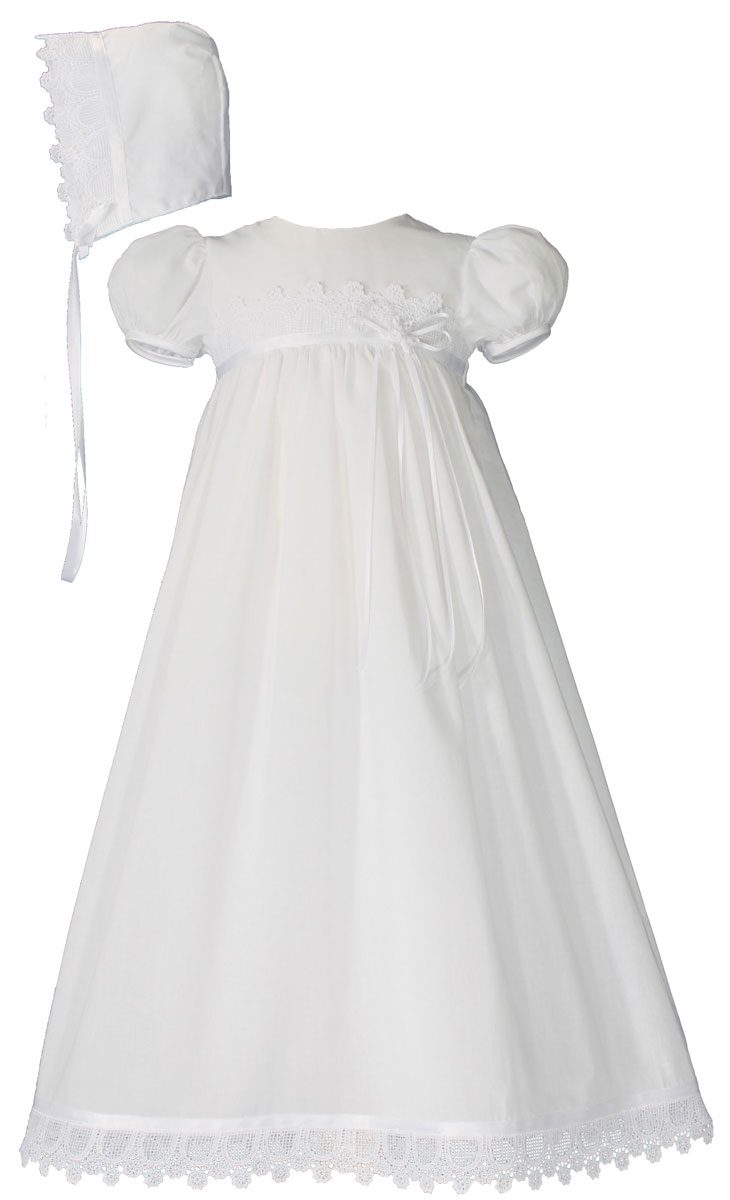 Historically lace was not always worn as it is today on christening gowns, wedding dresses and other formal attire. Lace, during the 15th Century, was only available to the clergy and nobility due to how costly it was to make. It was costly because of the laborious handcrafted nature of its production. The Catholic Church being the dominant religion had the ability to create, purchase, and own lace. Possibly this is why Italian lace is sometimes associated with Catholic baptism gowns. During this time period, lace was often preferred over other fashion choices (such as embroidery) because lace could be moved from one garment to another (moved to hem lines or shirt cuffs). Moving lace from garment to garment was a portable way to display wealth and nobility.
In modern times lace is associated with feminine fashion, but it was equally wanted and chosen to be worn by men between the 15th and 18th Centuries. In fact, lace was in such high demand because it designated who was wealthy and of noble heritage. The status that lace showed caused some people to squander fortunes just to acquire more lace which showed even more status.
In the 19th Century lace was being produce with machines. This made lace less costly to purchase and as a result less of a status symbol. However, the middle class were quite happy to have access to this lace and as a result formal ceremonial attire, such as wedding dresses and christening gowns began to have lace included in their designs.
Lace Christening Gowns:
Girls Cotton Christening Gown and Baptism Dress with Lace and Ribbon, 24" Length
Girls White Christening Baptism Gown Cotton Dress with Lace, 30" Length

Cotton Sateen Bishop's Christening Baptism Gown and Bonnet, Unisex
Related Blog Posts: