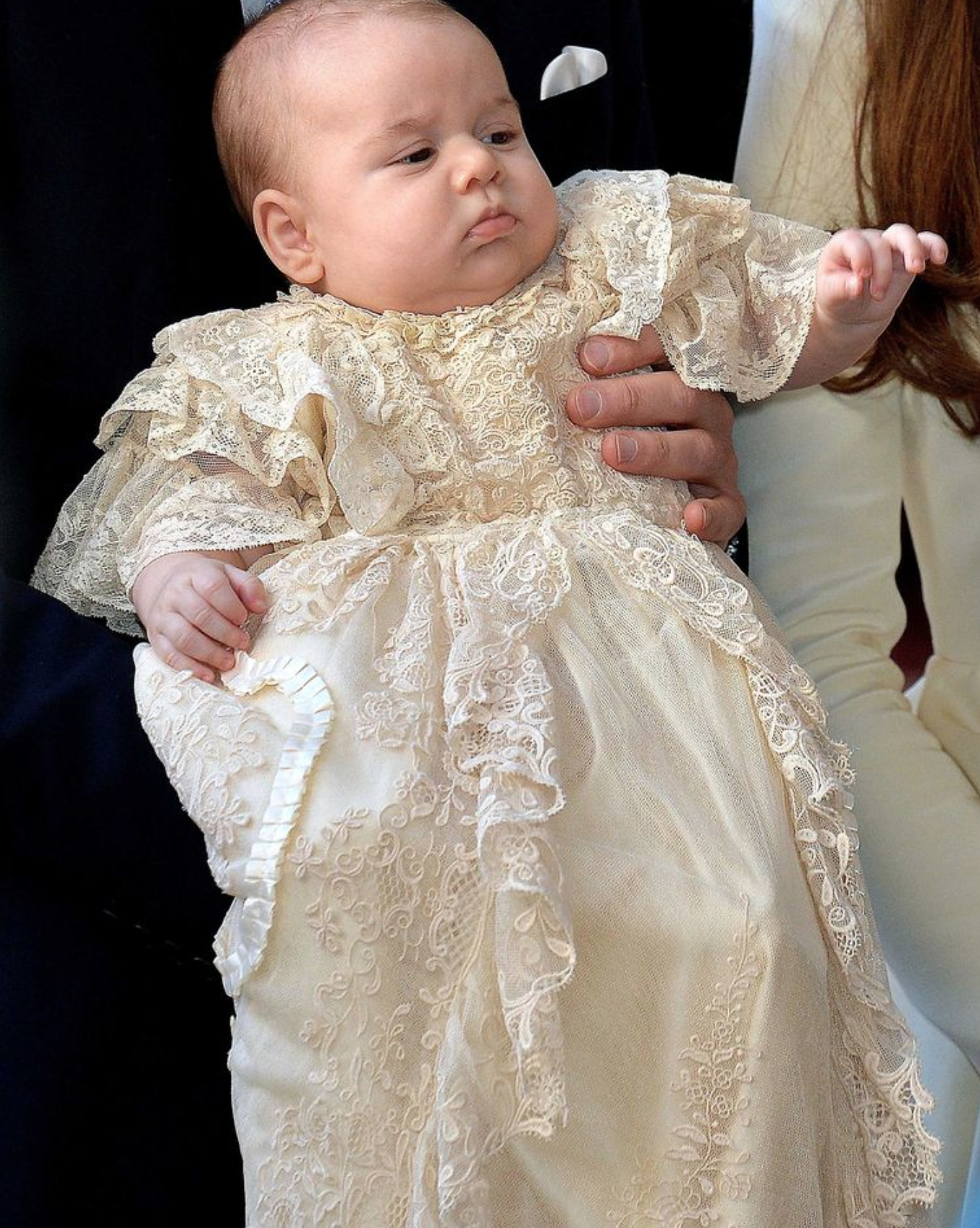 You may be asking yourself, "are christening gowns meant to be worn by boys?" Yes, historically christening gowns were worn by both genders. An example of this, is the well known Honiton Royal Christening Gown that has been worn by members of the British Royal Family for christenings. Prince George of Cambridge was one of the more recent boys to wear the gown.
It's true that in modern times, boys are not dressed up as much as they used to in gowns for their christenings. This is due to a couple of things. Styles and tastes have changed since it was fashionable to have boys wear gowns. Also, people have more disposable income and christening attire is more accessible to everyone no matter their social economical status.
So is it okay to dress boys up in christening gowns in modern era. The answer is still yes.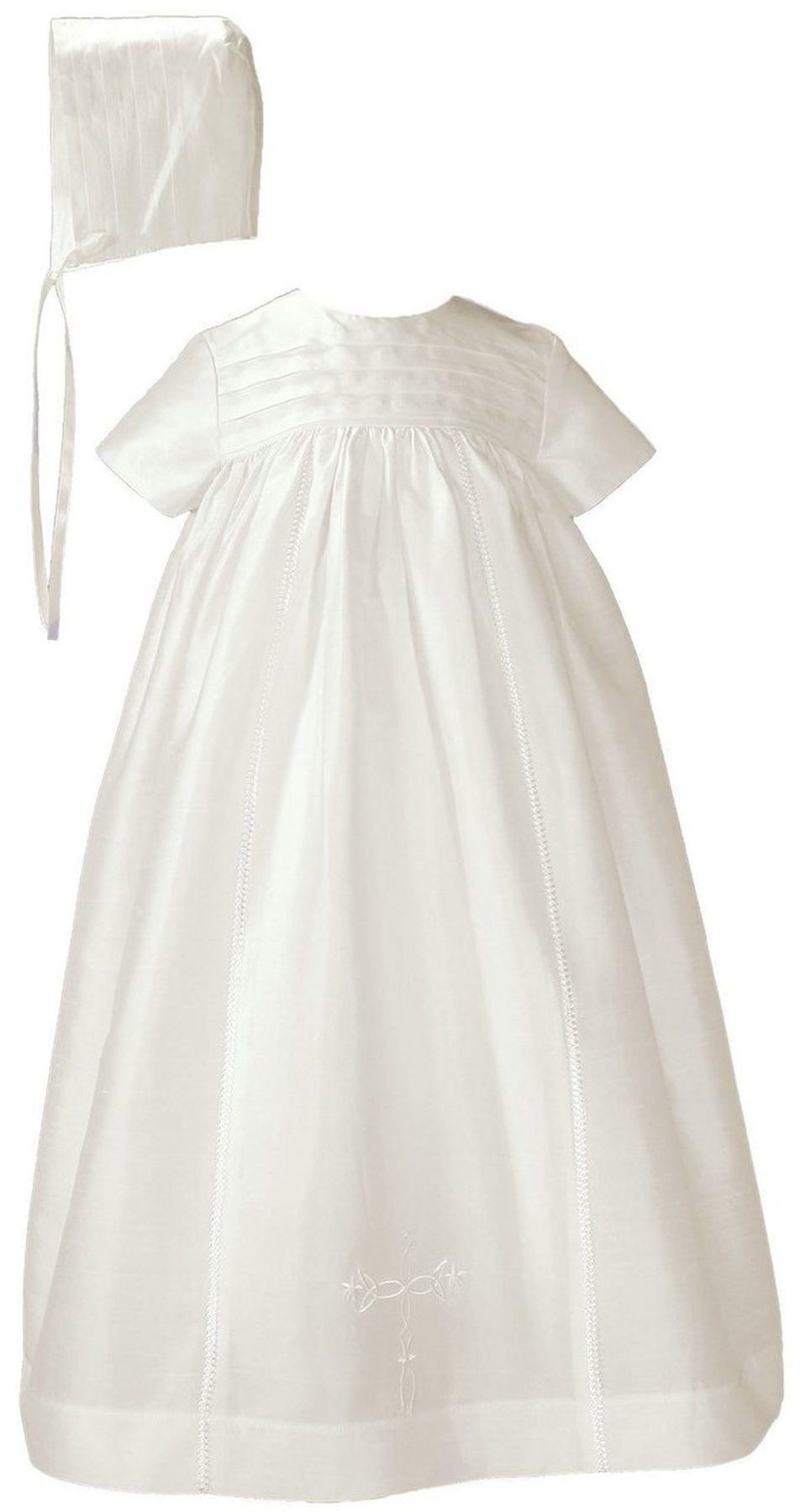 Boys are typically dressed up in heirloom christening gowns because it is a family tradition to dress baby's up in the family christening gown that has been used for generations. This is the case with the Honiton Royal Christening gown. It was first used in 1841 and has been used ever since.
Another reason boys are dressed up in gowns is because parents will purchase a gender neutral (unisex) christening gown knowing that they plan to have additional children and they want to use the same gown for all their children.
A gender neutral gown is a good choice to make for a family heirloom christening gown. It does lack the flowery look that a non gender neutral gown has, but it will look good on both genders. Some gender neutral gowns have a christening romper underneath a removable skirt. This type of functionality makes the gown/romper very versatile for both genders.
Related Blog Posts:
Christening Gowns for Boys
Cotton Sateen Bishop's Christening Baptism Gown and Bonnet, Unisex
Silk Dupioni Christening Family Baptism Gown, Unisex 26" Length
Silk Dupioni Christening-Baptism Heirloom Gown, Unisex 34" Length