Long lace christening gowns have become a bit more popular since the christening Prince George of Cambridge of the British Royal Family. The christening gown that Prince George was christened in is a long flowing lace gown that is a replica of the original Honiton Christening Gown (or royal christening gown).
The original Honiton christening gown was commissioned by Queen Victoria for her daughter Princess Victoria Adelaida Mary Louisa who was born Nov. 21, 1840 and christened in the gown on Feb. 10, 1841.
The Honiton christening gown got its name from the Honiton lace that is part of the gown. Haniton lace is a design that focuses on scollwork and depictions of natural objects such as flowers. Honiton lace became very popular in the 19th century when Queen Victoria's wedding dress was made with Honiton lace (Royal Christening Gowns; Wikipedia, Dec. 09, 2019).
Inspiration for the Royal christening gown came from Queen Victoria's wedding dress. The christening gown was made from silk with handmade Honiton lace as an overlay. The lace on the gown was made by a woman with a working class back ground named Janet Sutherland from Falkirk, Scotland. The queen was so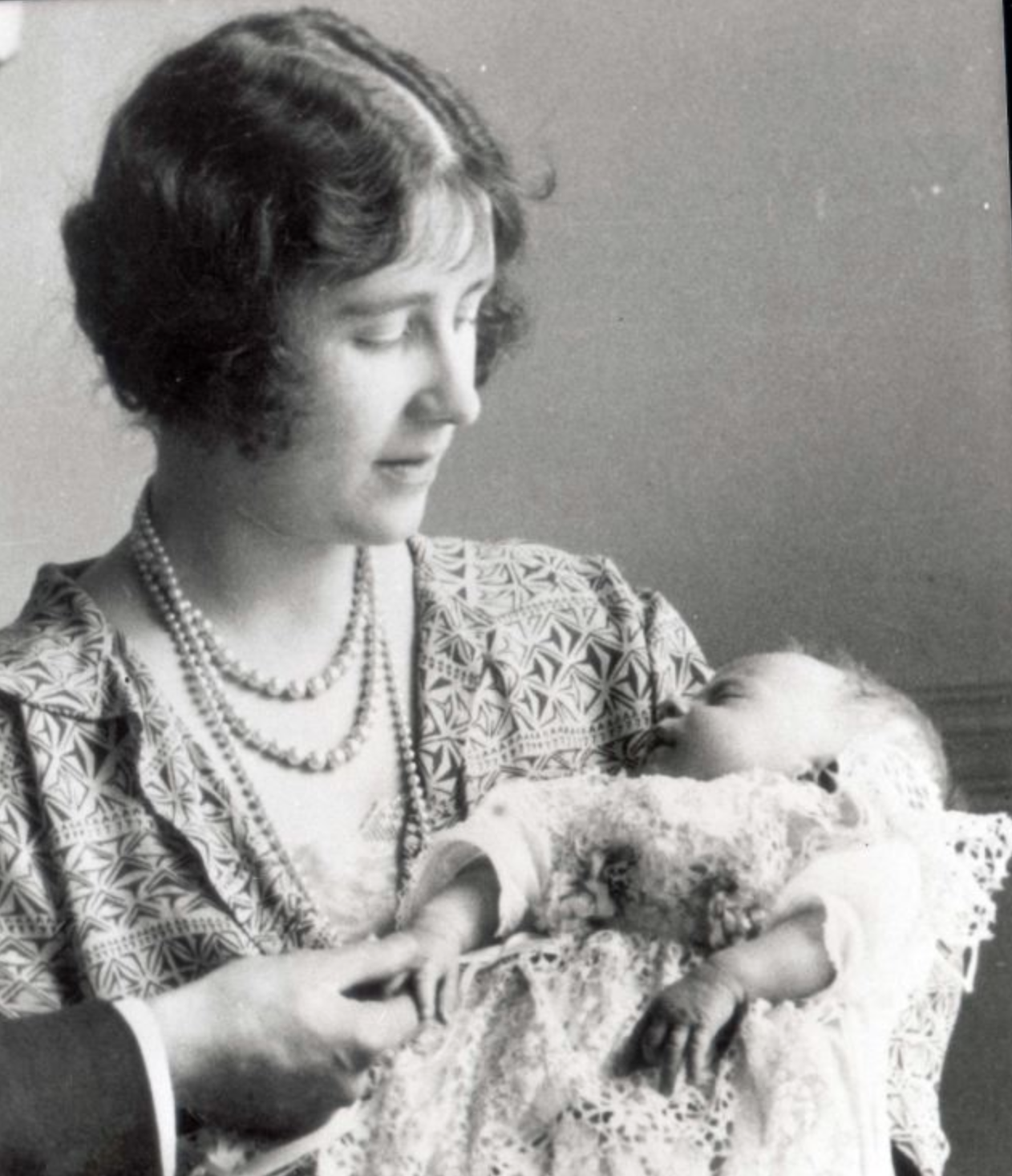 impressed with the lace that at the age of 34 Janet received the title of "Embroiderer of the Queen" for the quality work she did in making the dress.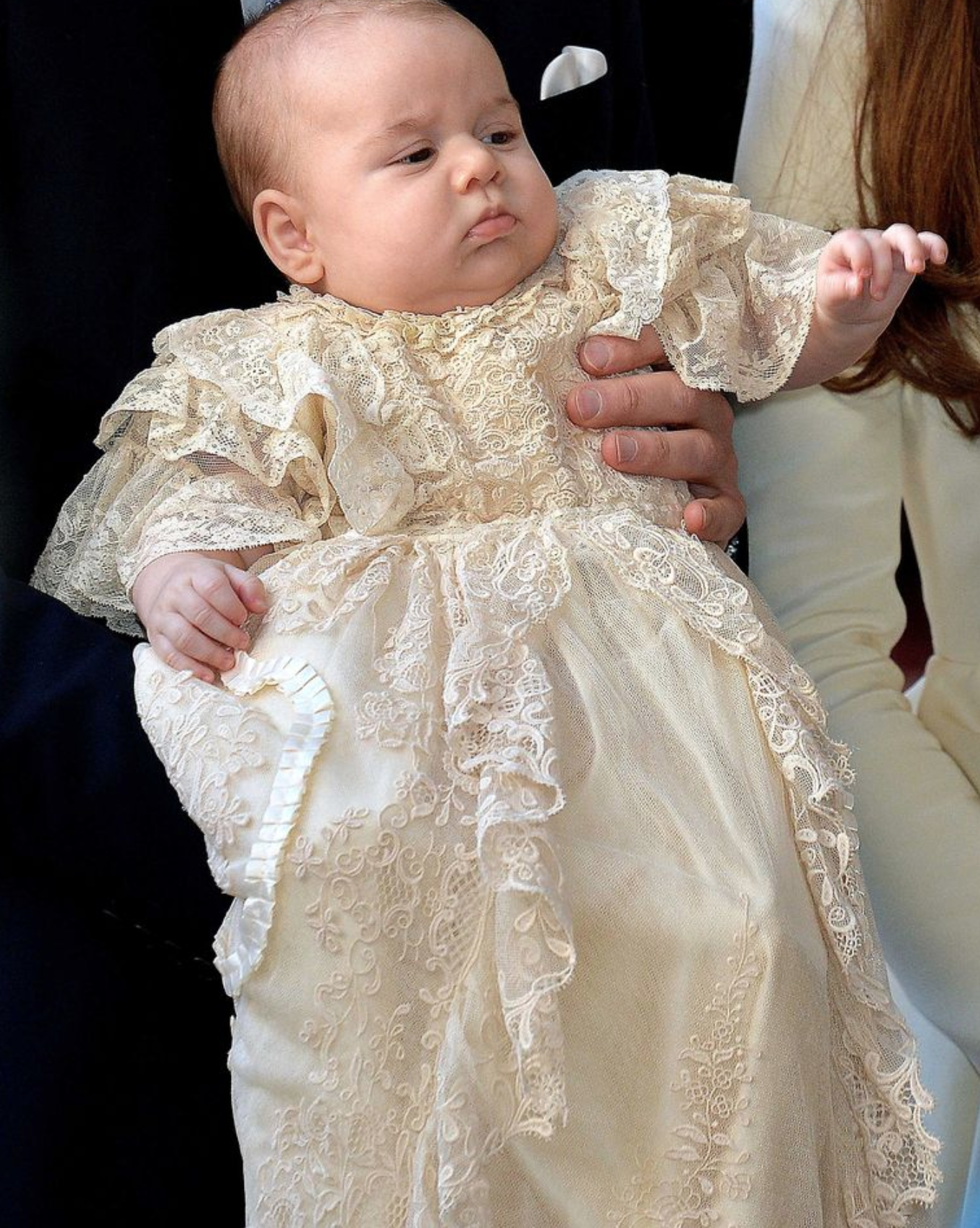 During the 163 years the Royal christening gown was in service, 62 royal babies were christened in it. Including five monarchs that have been baptized in the gown. Prince Charles, Prince William, and Prince Harry are three of the 62 royal babies to have worn the gown.
The last time the gown was used was in 2004 for Lady Louise Windsor. The Queen then decided it was time to retire the gown since it had become very fragile from all the years of use.
The Queen then commissioned a replica of the gown to be made that had the same Honiton lace features that the original gown famously had. The replica gown was first used in 2008 and is the very gown that Prince George was christened in, in 2013 (The Royal Family's Christening Dress Has a Fascinating History, Town&Country; by Elizabeth Angell, July 06, 2019).
Since Prince George's christening, lace christening gowns, especially ones similar to the Prince's gown have grown in popularity and have been hard to find.
We offer two Honiton lace style christening gowns called the Memory Christening Gown and the Lillian Christening Gown.
* Sourced material are cited in the body of the article.
Related Blog Posts:
The History of Christening Gowns
The History of Lace and Christening Gowns
Christening Gowns: