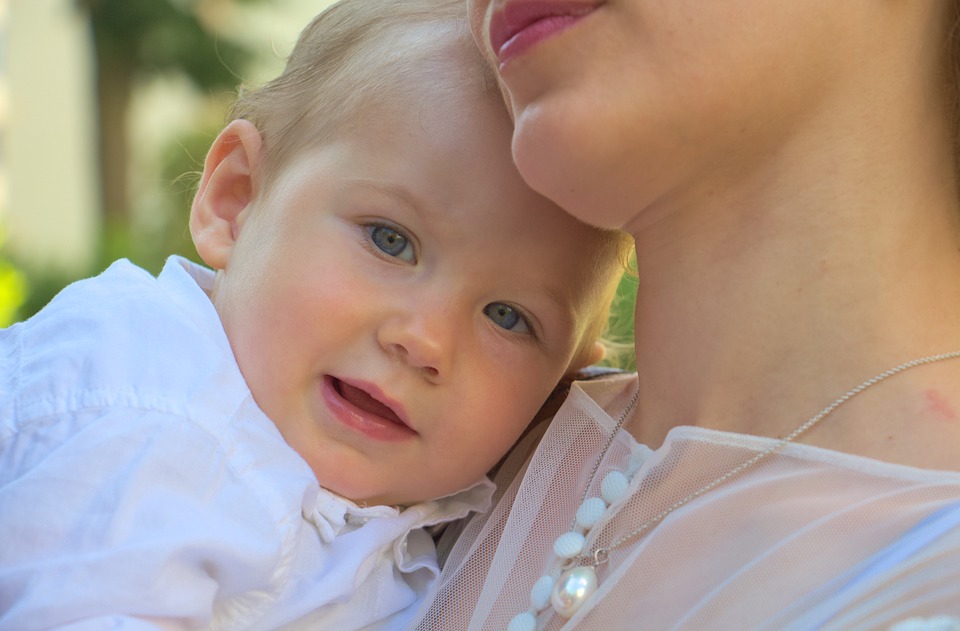 Planning a christening means there are lots of decisions to be made. Perhaps one of the more important decisions is what will your baby wear to his or her christening.
Many parents will dress their baby in a traditional white christening gown that is designed for both boys and girls. a traditional gown is white in color or it can be a shade of white (off-white). Most christening gowns have lace and needlework.
Often families will use a gown that has been passed down through the family. If there is not a family heirloom gown then you want to consider purchasing an heirloom gown that can be passed down to your children and grandchildren.
If a gown style doesn't seem to fit your tastes, you can dress your baby in a white romper suit. Romper style suits can be a bit more comfortable for babies as opposed to gowns with lots of lace and starched fabric. A christening romper may make more sense if you baby is crawling. A gown (especially a long gown) will get in the way of your baby trying to get around on the ground, but a romper allows your little guy to move around freely.
The trouble with white gowns or romper suits is that they can get dirt easily, especially since babies are messy with their spit-ups and dirty diapers. To protect your baby's christening gown or outfit consider purchasing a white bib that can protect the gown from getting dirty.
In addition to the gown/outfit and bib you can also add a christening blanket. A blanket is nice to have when it is cold outside.
Before deciding on what to dress you baby in, remember to check with the church where your baby will be baptized. The church may have some guidelines that they would like you to follow.
Related Blog Posts
Feltman Brothers Vintage Children's Clothing
The Difference Between a Christening Gown and Christening Dress