A christening is a special time in a baby's life. A big part of planning a christenings is choosing a christening gown. Cotton christening gowns are great gowns to buy for your baby's christening. A few of the reason why they are so great for your baby are:
They are soft against the skin and will not rub abrasively on delicate baby skin.
They are non allergenic.
They can be washed easily.
We offer a large range of cotton christening gown styles. Everything from cotton gowns with Italian lace to day-length gowns. Here are some details of the gowns we offer:
This is a beautiful cotton girls christening gown. It has an adjustable sash and the smocking stretches to fit sever size babies. Other details for this gown are:
100% cotton
32" length
Hand embroidery
Picot edged collar
Matching bonnet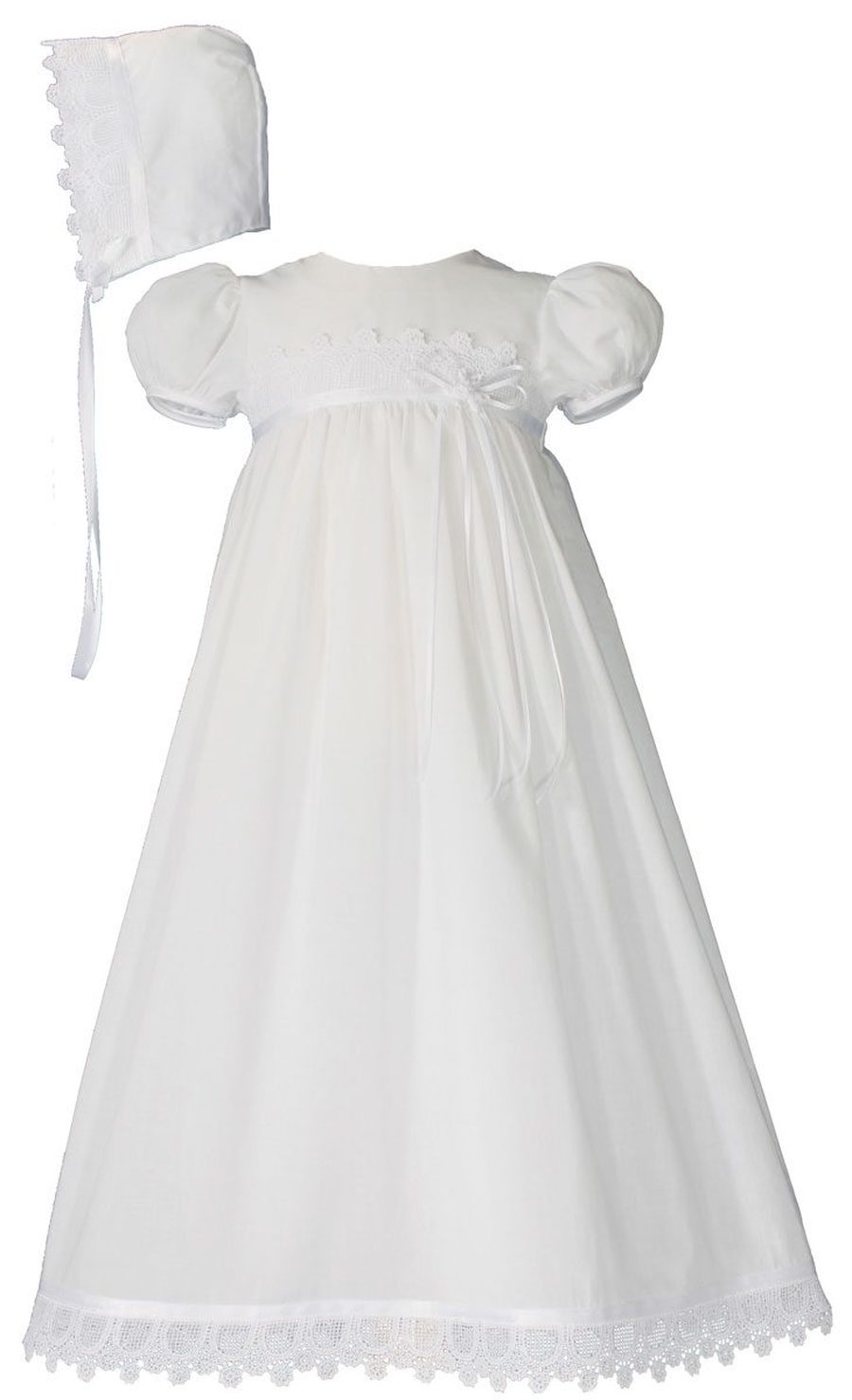 We love this girls cotton gown and we think you will too. It is an Italian lace girls christening gown that gives the gown a perfect look for Catholic baptisms. The features for this gown are:
100% cotton
Handmade
Intricate Italian lace on bodice of the gown and on the hem
Ribbon waistline and trim
Cap sleeves.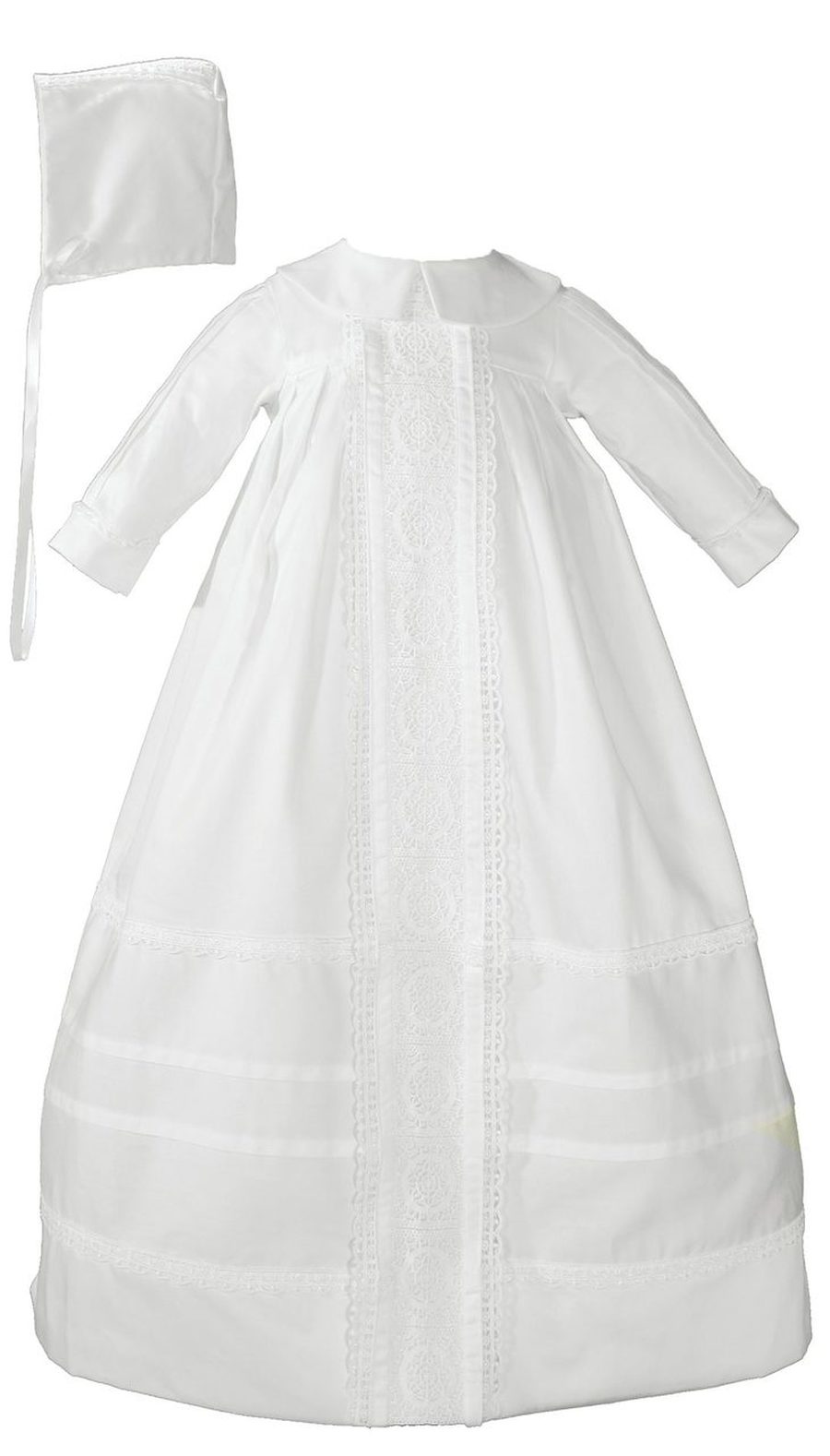 This is a gorgeous cotton sateen christening gown. This a gender neutral (unisex) gown that be worn by both boys and girls. This type of unisex gown is perfect for a heirloom christening gown. The features for this gown are:
100% cotton
Bishop styling
Ornamented with Venice lace
Matching hat/bonnet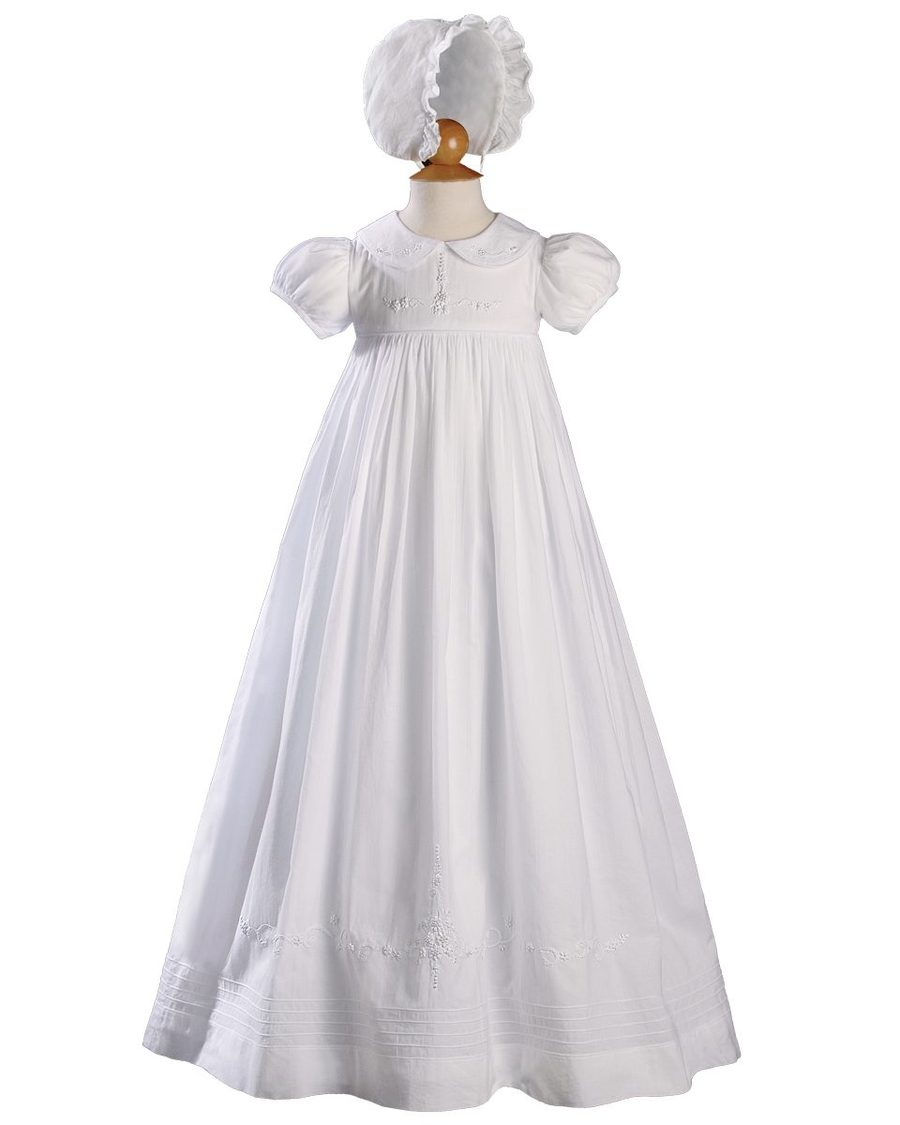 This is a beautiful 33" length cotton gown for girls. It has hand embriodery and shadow embroidery both on the bodice and skirt. The features for this gown are:
100% cotton
Hand made
Matching bonnet
Related Blog Post