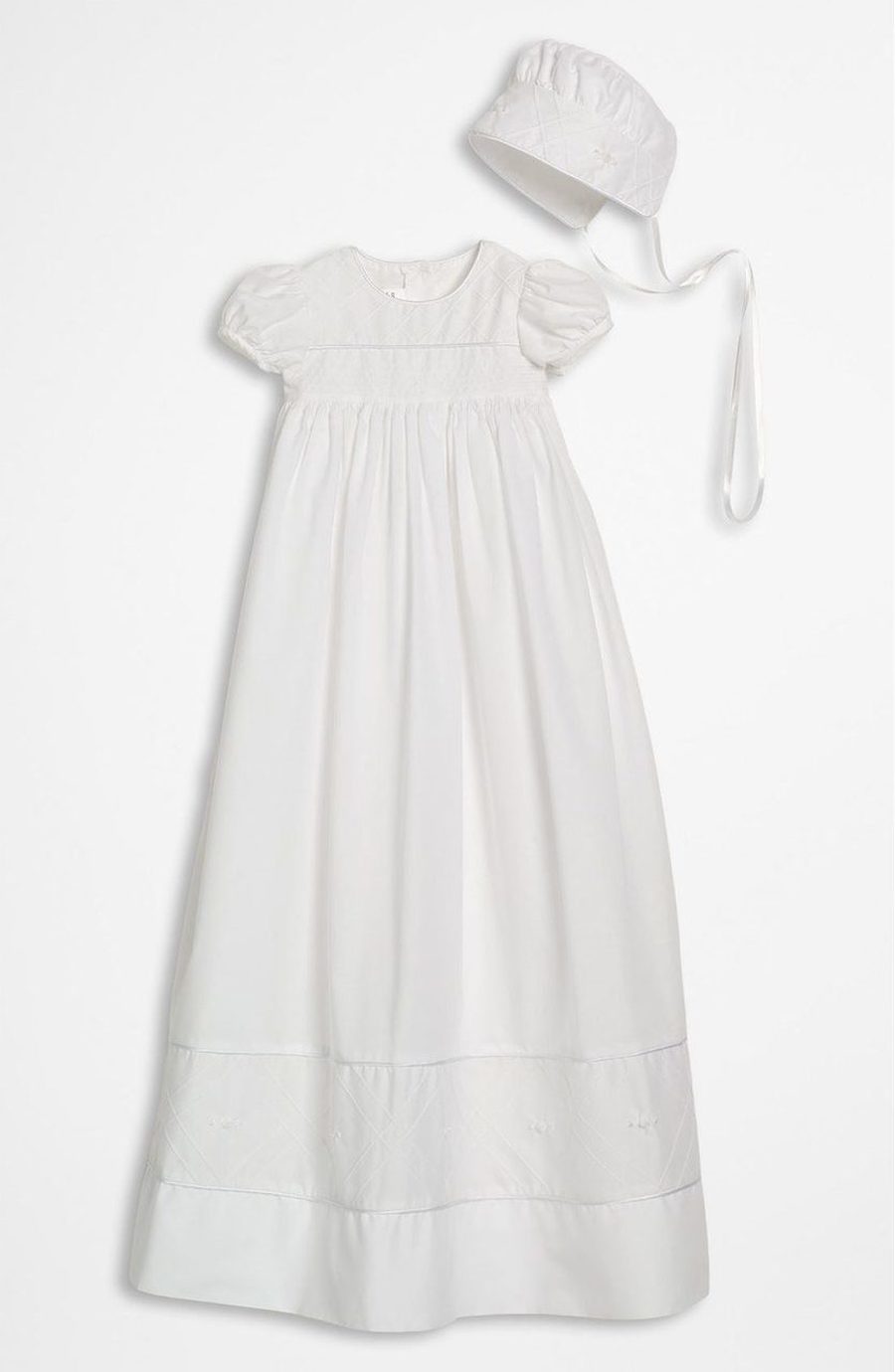 The birth of a baby is an exciting and a special time. With that excitement comes the added excitement of planning a christening or a baby blessing. Part of planning a christening is deciding what kind of christening gown or outfit to purchase.
There are lots of things to consider such as style and how much you want to spend on a gown. Along with these considerations it is important to consider the fabric the gown is made out of. For a baby cotton christening gowns are good choices because a newborn baby's skin is so delicate. Here are some reasons why a cotton christening gown makes sense for you your baby at his or her christening:
Cotton is a 100% natural fabric.
Cotton clothing is soft and will not rub abrasively against a newborn's delicate skin.
Cotton fabric is breathable and will absorb moisture from your baby's skin.
Since cotton is a natural fabric, it is non allergenic. You won't have to worry about your baby getting eczema or a rash.
Cotton is a good fabric to wear for babies or children who suffer from asthma. Unlike other fabrics cotton does not shed small particulate matter that can trigger an asthma attack.
Cotton fabrics can be washed easily.
Synthetic products often are treated with chemicals. These chemicals can cause rashes. Cotton fabrics on the other hand are not treated with chemicals.
Cotton is great for the environment since it is 100% natural.
Along with this, cotton christening gowns look gorgeous on babies. We have a good selection of cotton gowns in a variety of styles. Here are a few of the cotton gowns we offer:
Related Blog Posts