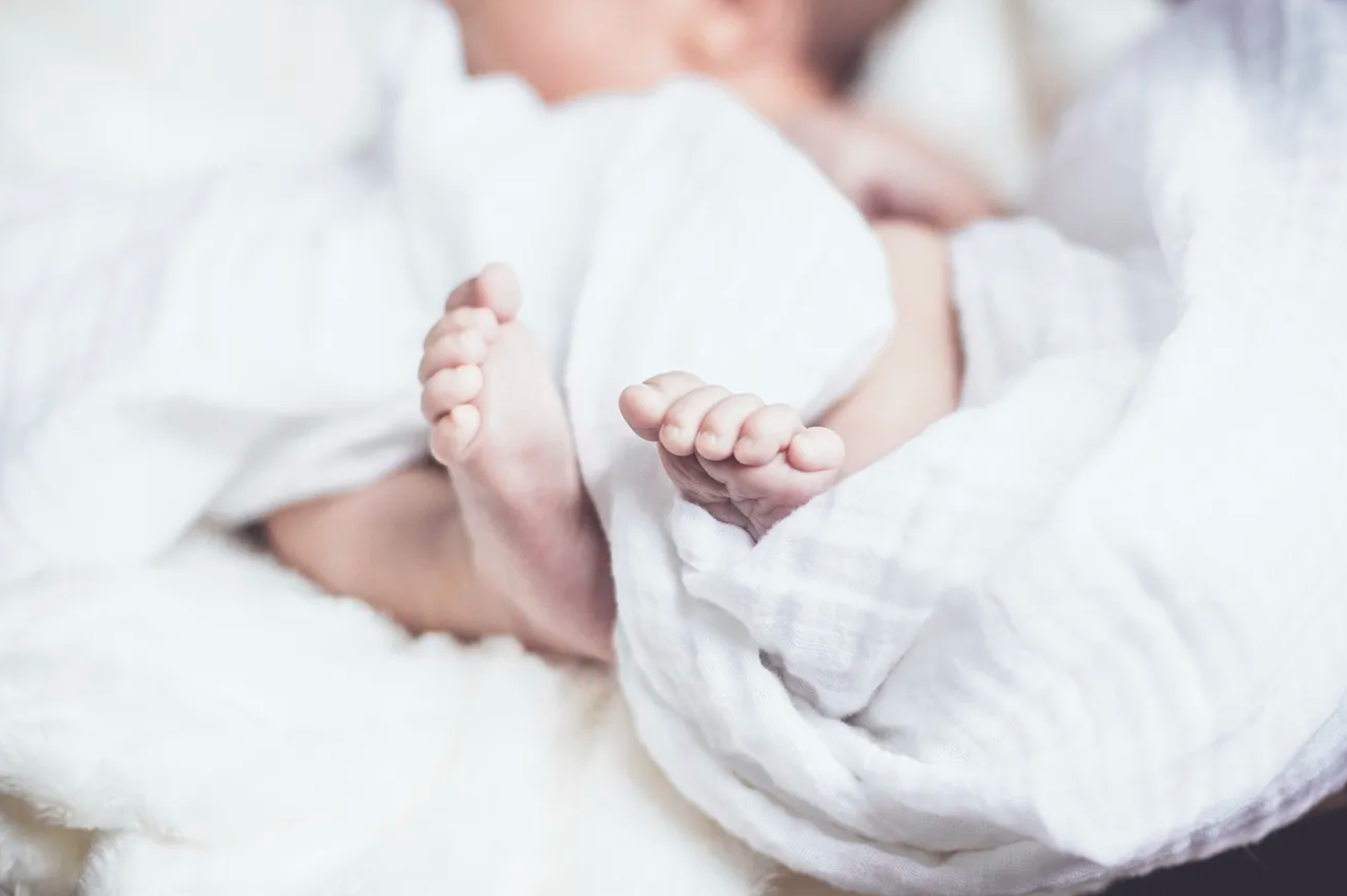 Blessing a baby at church in the Church of Jesus Christ of Latter-day Saints (LDS, Mormons) is one of the first things you'll do as a parent. This makes it exciting to present your baby to the Church and congregation to be blessed in his or her baby blessing dress or outfit. Here are some tips on how to pick out your baby's blessing dress or outfit.
What Does My Baby Wear?
There really isn't any right or wrong way when it comes to baby blessing gowns in the Church. There is no church policy stating what a baby should or shouldn't wear or that it needs to be white. However, traditionally baby's are dressed in white, but you can dress your baby in whatever you would like. With that said, since the baby blessing takes place in Sacrament Meeting (unless approval is given to have the blessing done somewhere else) the blessing outfit should be Sunday appropriate.
Sunday appropriate, typically means baby girls are dressed in a white blessing gown or an off white-ivory gown works also. These gowns are often similar to christening gowns. Girls often wear a head accessory like a bonnet or a headband.
For baby boys, Sunday appropriate typically means a white romper outfit or an outfit that has a tie/bow tie, and vest. A less traditional outfit for boys would be an unisex christening gown that can be worn by girl sibling when they are blessed.
Gown Length
If you're purchasing a gown. You'll want to consider the gown's length. Blessing gowns or christening gowns are typically long, but if your baby is crawling you will want to seriously consider putting her in a shorter lengthen gown so they can crawl around. Most often, gown length isn't something to worry about since babies are often blessed before they are able to crawl.
At Children's Formal Attire we specialize in baby blessing gowns and outfits. We have a large selection to choose from.
LDS Baby Blessing Dresses:
Girls Cotton Christening Gown with Floral Lace Detailing
Girls White Cotton Christening Baptism Gown with Lace Border
Girls Cotton Victorian Style Christening Baptism Gown
Girls Cotton Christening Gown with Venise Lace
LDS Baby Boy Blessing Outfits:
Boys Cotton Long Sleeve White Celebration Christening Baptism Set with Hat
Boys Cotton Knit White Christening Baptism Coverall
Boys Cotton Smocked Baptism White Romper
Cotton Sateen Bishop's Christening Baptism Gown and Bonnet, Unisex
Related Blog Posts: