20% Discount Coupon Code:
Twins-Christening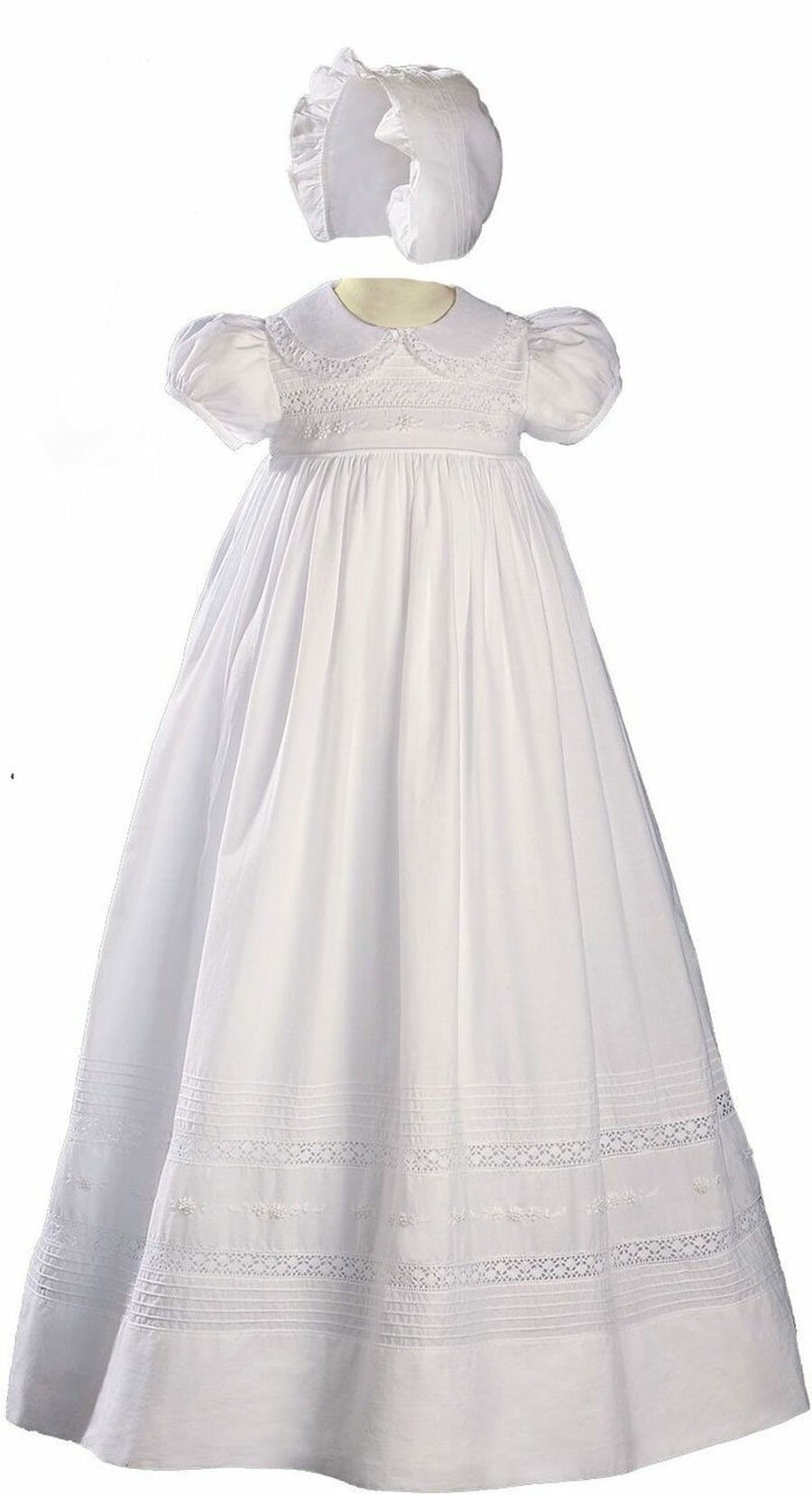 What's better than one christening gown... how about two christening gowns? It's not often a mom will need to purchase two christening gowns, but it happens especially if you need two christening gowns for twins.
Here at Children's Formal Attire, we just love the idea of seeing twin babies in matching gowns. What can be cuter than this? Nothing really!
To make this happen, we want to make purchasing two heirloom quality gowns for twins easy and affordable.
To make it easy and affordable we are offering a 20% discount on your order when you make a purchase in one of these combinations:
To get your 20% discount Please do the following:
Add the two items (gowns/outfits) to your cart.
Then click on "view cart" or go directly to "checkout" and enter the coupon code: Twins-Christening
Click "Apply" and a 20% discount will be added to your order.
Along with the 20% discount, please note that there is free shipping on all orders that are $100 and over.
Here is an example of what you will see when you apply your 20% Discount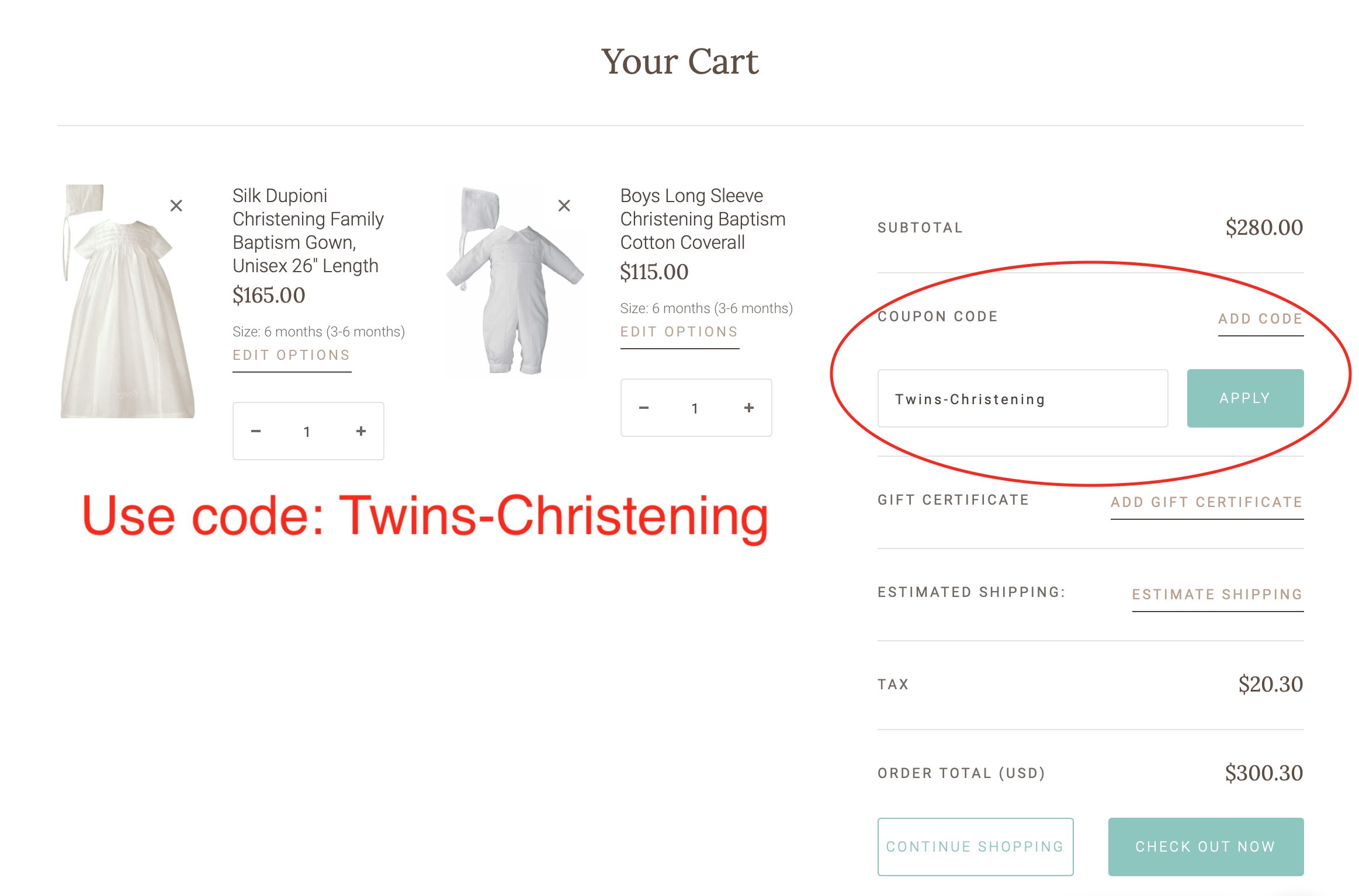 We also know that cute babies don't just come in the combination of twins, but in the combination of triplets and quadruplets. If you need to order 3 gowns for triplets or 4 gowns for quadruplets please contact us and we can provide you with a better discount than 20%.
If you have any questions we are always available to answer your questions either by chat, email, or by phone. Please don't hesitate to contact us.
Related Blog Posts:
How to Choose a Christening Gown

Styles and Types of Christening Gowns
Shop Christening Gowns and Outfits