The birth of a new baby boy into a family is a great blessing. In addition to that blessing there is a lot to do and think about. Like night time feedings, changing diapers, sleep deprivation, and helping older siblings adjust to their new baby brother. Along with these things you may be thinking about purchasing a baby boy blessing outfit for his upcoming baby blessing.
We have you covered when it comes to blessing outfits for boys. We have a variety of boy's blessing outfit styles that will fit any budget.
Boys Blessing Outfits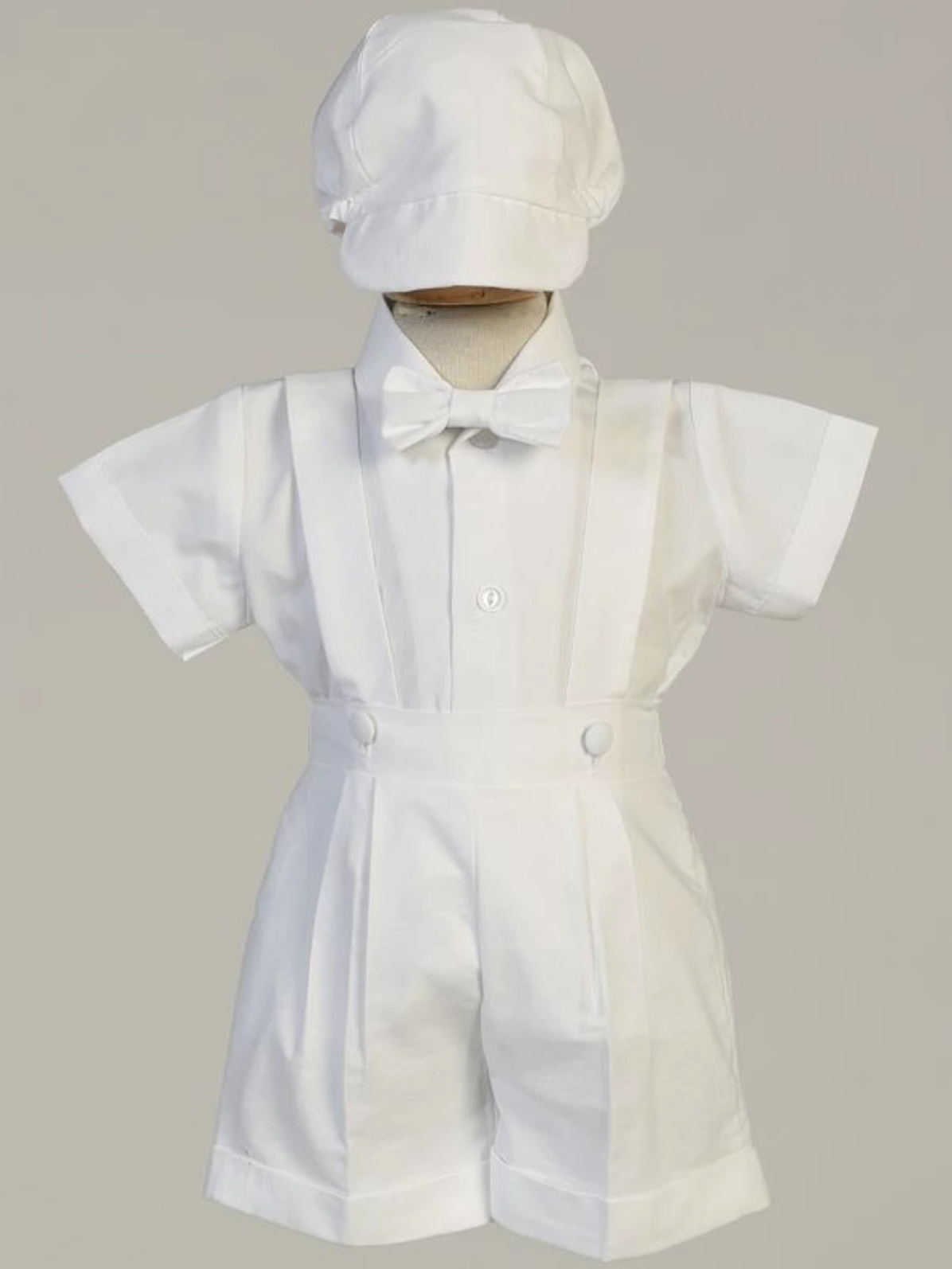 We offer boys blessing outfits in many different styles such as:
Romper style outfits
Outfits with vests
Outfits with bowties
Outfits with neckties
Outfits with a more traditional look
Outfits with a more modern style look
Tuxedo style outfits
Almost all of our boys outfits come with a matching cap with exception of the tuxedo outfits we ofter. The material used to make to make all our outfits range from silk, satin, cotton, poly-cotton, shantung, organza, and tulle. Some of these outfits have embroidered crosses, and other details that will make you baby boy look handsome on his special day.
Heirloom Quality Boys Blessing Outfits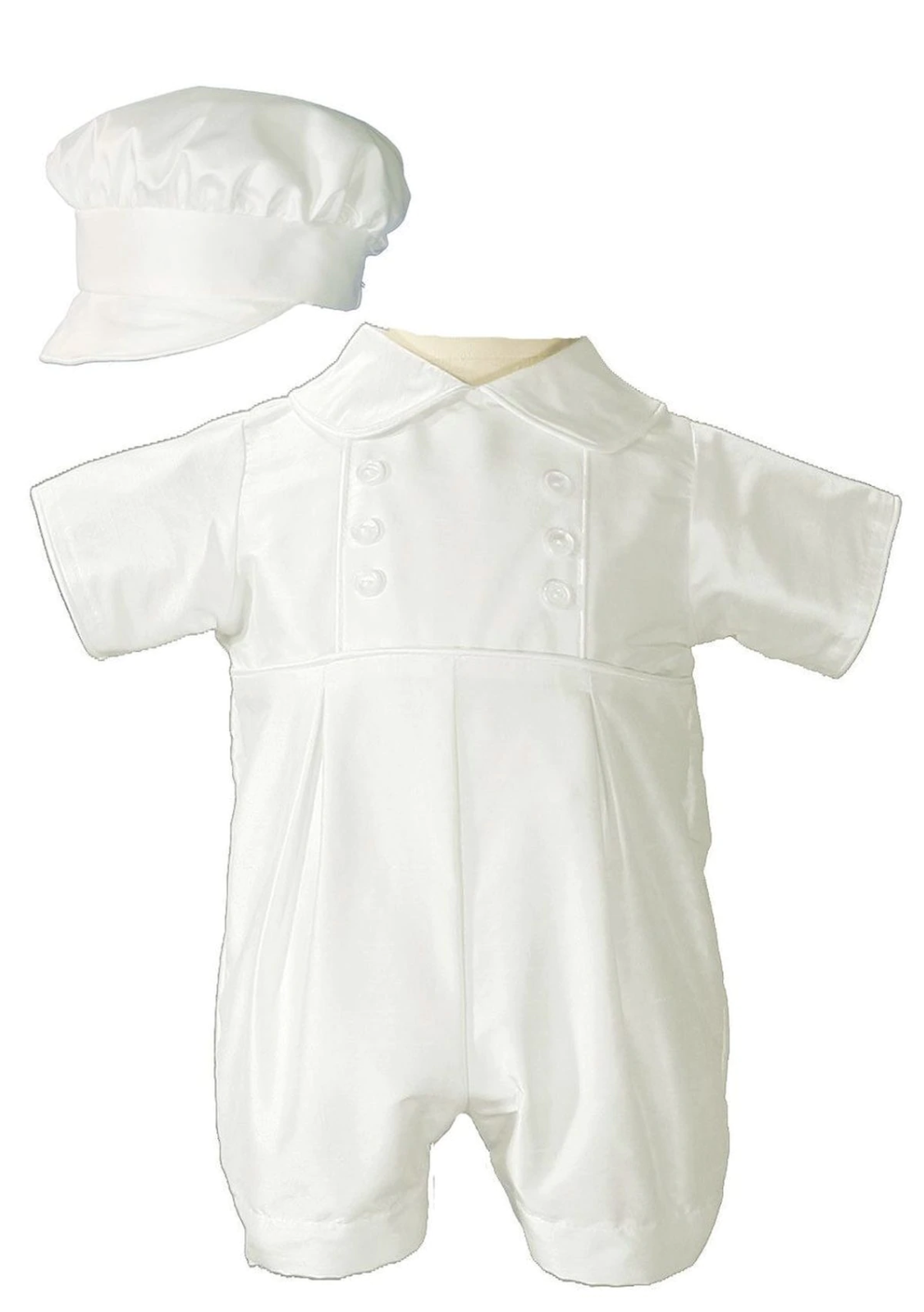 We also offer heirloom boys blessing outfits. These blessing outfits are made with special attention to detail and with quality fabrics. The heirloom styles we offer range from:
Romper style outfits
Modern styles
Traditional styles
Boys Gown styles
All our heirloom blessing outfit styles are made from quality silk, silk dupioni, cotton, or gabardine. almost all of the these outfits come with a matching cap. Some of the outfits we offer come with vests and embroidery to add detail to the outfit.
Boys Heirloom Quality Blessing Gowns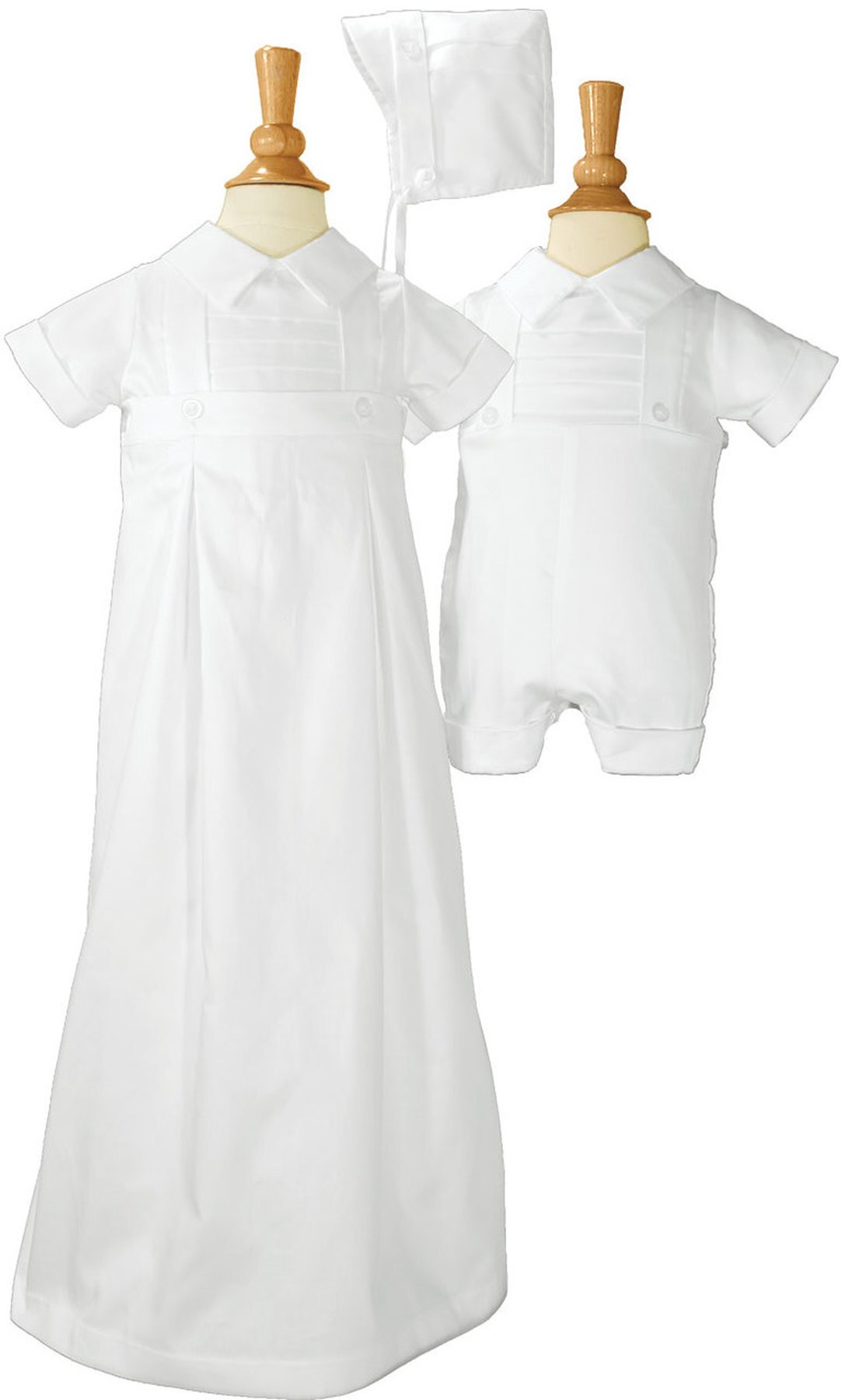 Traditionally, in the Christen faith boys and girls were both blessed/christened in a christening gown. Today parents often choose a more masculine style for boys, such as a romper style. For a boys blessing outfit, some parents may want to go with a gown. A boys blessing gown is often a unisex (gender neutral) gown so if a girl is born into the family she can be blessed in the gown as well.
Some unisex blessing gowns are convertible gowns so the skirt part of the gown can be removed to reveal a romper outfit underneath. The benefit of this type of unisex blessing gown is that parents can have the benefit of both a gown for girls or a romper if they prefer that style for boys.
Related Blog Posts: