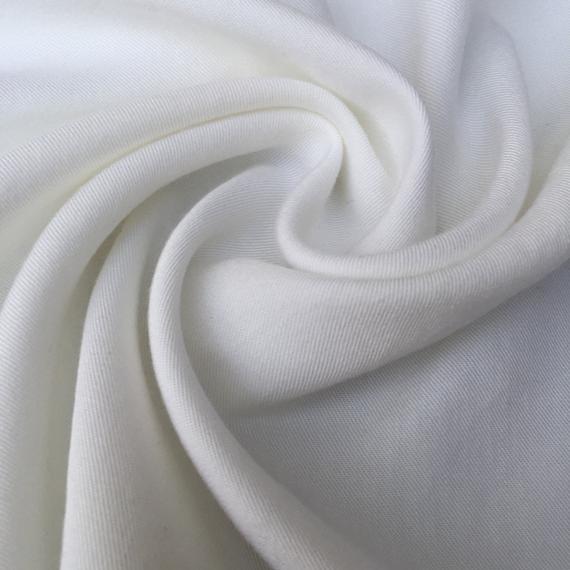 Gabardine is a tightly woven fabric that is best suited for overcoats, trousers, suits, uniforms, and windbreakers. Gabardine refers more to the twill-weave rather than the material (wool, cotton, polyester) used to weave the fabric.
Gabardine fabric was invented by Thomas Burberry in 1879. Burberry was the founder of Burberry fashion house in Basingstoke, Hampshire, England. Traditionally, the fibre used to make gabardine fabric was worsted wool, but cotton, textured polyester or a blend of both cotton and polyester can be used to make the fabric.
Because of how tough this particular fabric is tailors tend to make pocket linings for business suit out gabardine where suit pocket contents can quickly wear a hole in the pocket lining.
This fabric, because of its tight weave, has a waterproof and a wind-breaking quality to it. Because of this, early explores, such as Roald Amundsen (first man to reach the South Pole) and George Mallory (Mount Everest attempt in 1924), wore clothing made from this fabric as it aided in offering protection from the harsh elements of the South Pole and Mt. Everest.
Here are Children's Formal Attire we sell christening gowns for girls and christening outfits for boys made out of gabardine fabric. Our gowns and outfits made from gabardine tend to cost less than other gowns and outfits that are made from silk and other fabrics.
Also, gabardine gowns and outfits are more durable than other fabrics because of its twill-weave (closely woven). Because of this durability gabardine dresses and outfits can hold up better to the wear and tear an infant or toddler gives them. In addition to this, it is also more likely that a gabardine dress will last for future generations to use for your posterity's children's christening / baptism attire.
Here are the gabardine outfits we offer:
Photo Credit: https://apcfabrics.com/